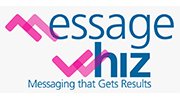 IRA COHEN
VP, Business Development and Marketing
A seasoned marketing professional with experience in consumer electronics, telecommunications, semiconductors and health care, Ira has developed a unique expertise advancing consumer applications for new technologies and has been a vocal advocate for leveraging technology to better people's lives.
At MMDSmart, Ira is responsible for advancing MMDSmart's innovative smart messaging platform, MessageWhiz, strategic business development, and marketing. His career stops have included creating a premium food brand, building retail marketing channels, and developing industry partnerships. He has also worked or consulted for 2 of the leading mobile phone manufacturers, 2 Fortune 500 companies, and technology startups. Ira played an active role in telecom industry efforts that resulted in standardization for advanced SIM cards and authorizing civilian use of Bluetooth frequencies.
He has served on industry committees and advisory boards and has spoken at many leading industry forums including the Mobile World Congress, Financial Times Mobile Leadership Conference, Mobile Entertainment Market, Flash Memory Summit, Messaging and SMS World, E-Smart, AHIP Institute, and Health 2.0.
A New York native, avid sports fan and lover of great wines, Ira, and his family live amidst a bucolic biblical landscape of olive groves, forested slopes and grazing sheep in the valley below.