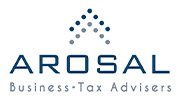 STEPHANOS CHARALAMBOUS (STEVEN)
Senior Tax Consultant, MSc, ACA, ADIT
A dedicated young professional specializing in the field of international taxation, corporate finance and compliance, with a master's degree in International Business and Finance, Stephanos has completed the Institute of Chartered Accountants of England and Wales' (ICAEW) ACA professional training program as well as the Chartered Institute of Taxation's (CIOT) Advanced Diploma in International Taxation (ADIT) qualification.
He started off as a teenager originally pursuing a career in automotive engineering, having built his first race car by the age of 16. However, he soon realized that the field of finance was what dominated global business, and as such obtained a master's degree in International Business and Finance from the prestigious Henley Business School. Despite this radical change in career direction, his engineering mindset has been a crucial aspect to his professional progression, as this enabled him to relate better with clients in the tech-world, whilst viewing companies and finances from a more rigid perspective.
He has obtained his qualification whilst working with KPMG in Cyprus, within the International Tax Services Unit. His experience with startups was initiated by participating in the 'Seed to Speed' start-up events hosted by KPMG in Cyprus, where he was able to review startup ideas presented to a panel of experts for assessment of viability, offering tax optimization strategies to them. In addition to startups, his more established clients have included multinational giants such as Melco Casinos, Rosneft, Volkswagen, Stena, Shell as well as several smaller SME clients, for which he delivered tax advice, international IP tax optimization strategies, tax compliance, due diligence reports, mergers & acquisition, transfer pricing studies, migration services and many other services.