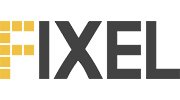 ETGAR SHPIVAK
CEO and co-founder, Fixel
Just as the digital marketing landscape has evolved over the past two decades, so has my career in the space. Over 16 years of experience as a practitioner, speaker, author and teacher I've most recently come to found an industry-changing technology platform, Fixel. Fixel is an AI-powered audience segmentation and activation platform for B2C marketers.
My passion is helping companies do business better by way of making their customer data work for them. I've done this for big brands and small companies, starting with social media strategies, and scaling my expertise to include digital strategy, PPC, messaging, data analytics and campaign creation.
I've written a book, founded a company with my brother, have two children and am excited about scaling a business that will transform the remarketing industry, as we know it today.