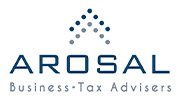 AROFAT SALAYEVA
Director, FCCA, MSc, ADIT
A powerful yet charming professional who specializes in international structures, Arofat is highly qualified with a master's degree in Financial Management who is a fellow member of the Association of Chartered Certified Accountants for more than 10 years.  During her early career she focused on international tax structures, working with PWC Cyprus, further becoming a member of the Chartered Institute of Taxation (CIOT) by obtaining the Advanced Diploma in International Taxation (ADIT) qualification.
Arofat also had a highly successful tenure at Grant Thorton (Cyprus), where she held the position of Executive Auditor and dealt with large international and local clients offering audit and assurance services.  She then went on to open her own firm, which was launched in 2015, Arosal Audit Ltd, which specializes on medium and smaller sized clients as her niche. The company has been very successful, having grown to a sizeable firm of 20 professionals, and has recently opened a separate tax advisory unit aimed at offering her clients a full range of services.
Throughout her career, Arofat has worked with clients at the pinnacle of the global corporate world, including giant corporations, but also many smaller SME clients and high-net-worth individuals. Her passion and devotion towards her clients is what sets Arosal apart from the rest of the competition, as Arofat's personal input into her clients acts as a safety net which allows them to focus on the core of their business. She is a woman of unmatched strength and wisdom who will make the perfect point of entry for any SME wishing to internationalize.