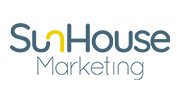 SUNHOUSE MARKETING
REVENUE IS THE LIFE FORCE OF YOUR BUSINESS
SUNHOUSE IS YOUR SOLAR  POWER
THE REVENUE MARKETING EXPERTS
Using proven marketing strategies, we have taken that experience to develop a unique lead generation process which consistently and reliably outperforms industry standards in virtually every vertical. Generating hundreds of thousands of leads and millions in sales, SunHouse is an award-winning, global digital marketing agency, helping our clients increase their revenue year after year.
Our team of experts consistently outperform industry benchmarks, bringing our clients huge opportunities for growth, while earning us a stellar track record that truly SETS SUNHOUSE APART.
WHY CHOOSE SUNHOUSE?
Results – We have developed a "lead generation system" – a proven process using cutting edge partner tools that not only generates the leads companies need, it weeds out the leads that are less likely to succeed. We work closely  with our clients to understand their USPs and then to define clear revenue-focused goals based on their unique business. Then, with laser focus, we work tirelessly  with one principle: delivering on and exceeding these goals.
Measurability – we track EVERY step of the marketing funnel in order to see exactly how campaigns are performing and what returns are achieved. This is not just a look backward, it guides our ever-evolving campaigns moving forward.
Return on investment – we adopt a no-nonsense approach to marketing, and delivering a superior return on investment is the Alpha and the Omega of all we do.
Close Partnerships – we do not simply provide a service. We take on our clients' business as a mission as important as our own business.  We insist on close interactive working relationships.
Lead Closing – You can lead the horse to water, but you can't make him drink. Many lead gen companies provide the leads – and that's that.  Sunhouse not only provides quality leads, we ensure our clients have the process in place to close those leads as effectively as possible.  This is what many of our clients consider to be the game changer when working with Sunhouse.
With more than a decade of experience in data driven digital marketing, we take our core activities of lead generation and conversion optimization to the next level. SunHouse Marketing's current industry focus includes Healthcare, Legal, Education, technology, Medical,, Finance and Consumer Goods.
Our Clients Make Us Better
Marc Kenigsberg
Chief Marketing Officer, Antidote Health
I knew Fran was incredibly talented and professional before we started working together. That is how I came to be a client but her level of insight and ability to connect the dots and people for win-wins is a bonus I did not expect. Her hands-on knowledge of our activities and recommendations are always spot on and add great value and make me feel like we are a VIP client. I highly recommend having Fran in your corner.
Larry Posen
Vice President of Business Development
Working with Sol and the team at Sunhouse has been a game-changer. We now have a steady flow of business and a healthy sales pipeline.
Since working with Sol, we are now getting leads that are already 50% of the way to closing at our first touch point with them, as they are so well targeted. Instead of having to make cold calls, we are now making contact with leads whose opening sentence to me is "I really need to talk to you about your service". Sol understands business and is always responsive, and ready to provide insightful recommendations.
Dr. Paul Rivas
CEO- Rivas Medical Weight Loss
We are seeing substantial results from SunHouse Marketing's campaign activities. Through a variety of efforts including campaigns on Facebook, Google & guiding us through a website redesign, they have not only taken our digital presence to a new level, they have generated a pipeline of qualified leads to our 5 clinics. We really appreciate working with SunHouse Marketing.
Vera Lowy
VP of Operations At Home by Enhance Therapies
We've been working with SunHouse Marketing for almost a year, and can truly say that they are a cut above. They are absolutely results-focused from a lead generation perspective, but perhaps more importantly, they are revenue-focused, always exploring ways to maximize revenue and return on investment. I definitely recommend SunHouse to anyone who is looking for digital lead generation for their healthcare organization.

Jonathan Yunger
VP Online Operations | Hertz Furniture
I have known Fran and have worked with her over a period of 12 years. Fran and SunHouse Marketing are not merely consultants; they become a natural extension of your company. Whether it's generating thousands of leads for our company or strategizing about a year-long marketing campaign or strengthening our SEO profile, Fran and her experts are always creative, smart, efficient and effective. I never hesitate to recommend Fran and SunHouse Marketing.
Barry Nussbaum
Senior Lawyer – Nussbaum Law
Lawyers need qualified leads and with SunHouse Marketing I've finally found a digital marketing agency that floods my inbox with new, quality prospects. I recommend SunHouse without question.
Aharoni Carmel,
CEO TalentEducators
We have been working with SunHouse Marketing for over 3 months and we are extremely impressed with their expertise in lead generation and the quality of leads they have generated for us. From lead quality to creative campaigns to lead tracking, the SunHouse team comprises outstanding professionals. Moreover, the team is accessible and communicative and they are passionate about our campaigns. I enthusiastically recommend SunHouse.