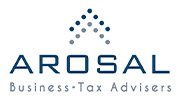 AROSAL
In an era of increasing regulation and complexity in the global business environment, Arosal is here to simplify customer experience in the tax and corporate services sector, by acting as a single point of entry for all business and personal needs. We are a newly established boutique firm specializing in multinational structures, composed of a team of highly qualified and experienced professionals.
Our full range of services includes International Tax Planning & Compliance, Corporate Administration, Banking Services, Personal Relocation Services (PRS), and Audit & Assurance Services, which were designed to encompass the entirety of our clients' needs. This means that our clients are free to focus on the drivers of their own businesses, with enough time to enjoy the nicer things in life.
From our extensive experience with start-ups, multinational SMEs and global travelers has taught us that many entrepreneurs in the early stages of their businesses are unable to afford high quality services from top tier firms. Many resorted to ad-hoc tax planning strategies downloaded from the internet however, when their businesses started to expand the shortcomings of such structures became evident. A particular area where such structures struggled was in drawing in new investors, as one of the first things they did was obtain a due diligence report on the existing structure which was often the reason investors stayed away. Rectifying such structures often cost much more in fees and taxes in the end, far exceeding any savings they made in the short run.
Here at Arosal we believe that obtaining the right advice when you need it is of paramount importance to an up and coming business, therefore we strive to offer our clients advice at the highest level of quality, at a price which simply cannot be matched by larger firms with higher overheads.