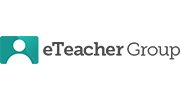 ETEACHER GROUP
Established in 2000, eTeacher Group develops and operates leading online schools, open to students worldwide. We have a unique system of synchronous, live, teacher-led classes, allowing our students to interact with their instructors in real-time, getting immediate answers and guidance throughout their course. From recruiting teachers and developing content, to marketing, sales, and operations, eTeacher is a pioneer in the field of e-learning companies.
The success of eTeacher can be measured by our growing number of students. We have tens of thousands of annual enrollments of students internationally. These students are supported by our experienced instructors who lead them through almost 40 different courses, taught in up to 10 different languages. With almost 300 teachers spanning the globe in 24 different countries, we cater to a wide variety of students who all benefit from our years of experience and excellence in the field of e-learning.
As a growing e-Learning company with over 500 employees worldwide, eTeacher is a portfolio company of Pamoja Capital Group, a private investment firm founded in 2006 by John McCall MacBain. Pamoja Capital group, Pamoja meaning "togetherness" in Swahili, offers global investments in socially-responsible fields such as education, life sciences, information technology and communications.
At eTeacher our focus is on bringing together dedicated teachers with eager students, in a unique learning environment. With our educational experts and professionals in developing content, marketing, sales, and operations, we give our students the advantage of excellence acquired through years of experience.