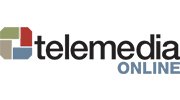 TELEMEDIA ONLINE
Telemedia report on how carrier billing and other alternative payment platforms continue to evolve and, in partnership with Service Providers and Aggregators – form part of a dynamic 'Telemedia' value chain which is typically underpinned by minutes, messages and traffic.
Telemedia Online & Telemedia Magazine have built a reputation for signposting opportunities in digital marketing, content monetisation, VAS, Security, Billing, Payments and international telecom services.
We report on innovative entrepreneurial companies from around the world and across the value chain.
In Print is for any business that wishes to engage and commercialise 'connected consumers' whilst they use mobile devices to respond or interact with value added service and content propositions.
MEET OUR CONFERENCES & MEDIA PARTNERS